The all female team at the Volvo Ocean Race this year was able to undergo tough conditions and make a historical winning record. This team had about eleven members on board and the crew had to strap themselves onto their bunks when they slept. Their living conditions were meager and sometimes they barely got four hours of sleep and rationing on their food such as a single chocolate bar for a meal.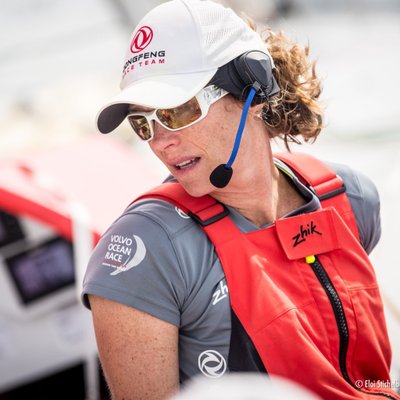 The Volvo Ocean Race is known to be a grueling race that spans 45000 miles around the world and sailors have to brave the fiercest seas that exist on our planet. Carolijn Brouwer is one of the women on board this vessel and part of the DongFeng Race Team who had to brave all the elements out in the rough seas. This competition is often described as the Everest of sailing and such credentials to this race are not without merit. The race started off in the month of October last year from Alicante, Spain and its finished in the month of June 2018 on the coast of Gothenburg in Sweden. The sailors who emerge successful from this race are tested emotionally as well as physically in this grueling race across the savage seas on earth.
The seven teams had stopped at about eleven ports as they covered the 45000 mile race. The race was launched in the year 1973 and remains one of the toughest challenges out there in the world of water sports.
In the first year of the race three lives were lost.
Even then this epic race goes on, every year. This year, it's been won by the all women race team is an inspiration. All the teams last year featured a mix of men and women sailors which was part of the revised norm of the race.